SCS 2019- Classical and Early Modern Epic

RSA 2018- "Deep Classics" and the Renaissance

RSA 2018- Encountering the ancients: philological reception in the Renaissance

RSA 2018-Unleashing the mad Dogge: Classical Reception in Early Modern Political Thought

SEMCR 2018: Translation and Transmission: Mediating Classical Texts in the Early Modern World

SEMCR 2017: Imagining the Future through the Past: Classical and Early Modern Political Thought

SEMCR 2016: Classical and Early Modern Tragedy
The new Society for Early Modern Classical Reception (SEMCR) invites proposals for papers to be delivered at the 2016 meeting of the Society for Classical Studies in San Francisco.

For its inaugural panel, SEMCR invites abstracts on the subject of "Classical and Early Modern Tragedy: Comparative Approaches and New Perspectives". In particular, we welcome papers offering reassessments of the current state of the field from cross-cultural and cross-temporal perspectives, or proposing new approaches to the connections between classical and early modern tragedy using philological, digital, cognitive, or performance-based methodologies.

Though an evergreen topic, tragedy promises to return to the centre of wider literary critical discussions with the publication in October 2014 of a special issue of

PMLA

, including several contributions by scholars of classical tragedy. Moreover, early modern drama will receive greater public attention in 2016, in particular, since it marks the 400th anniversary of Shakespeare's death. Our panel aims, therefore, to reflect on the reception of Greco-Roman tragedy in the European Renaissance partly as a topic in its own right, and partly as a means to understanding more general issues of theory, practice, and canonicity in literary and performance culture at large.

Proposals responding to recent developments in the scholarship might address, but are not limited to, one of the following questions

:

- How might the growing attention to neo-Latin drama affect the fields of tragedy and/or reception studies?

- What light can interdisciplinary approaches (e.g., those using computational tools or cognitive models) shed on continuities and disjunctions between ancient and early modern forms of the genre?

- How did the idea of tragedy change as a genre during the early modern period, especially under the influence of the newly-translated Greek models?

- How might the comprehensive history of texts, performances, and contexts contained in works like the multi-volume

British Drama 1533-1642: A Catalogue

generate new lines of research into the classical tragic tradition?

- What areas of research in early modern tragedy might benefit from the contributions of classicists without an extensive background in the field?

- Can Simon Palfrey's concept of 'formactions' in Shakespeare usefully be applied to classical drama, thereby bringing together the study of text and performance?

- Recent work by Quentin Skinner and Jonathan Badger has refocused scholarly attention on the connections between tragedy and political theory. How can classicists best contribute to this line of research?

Abstracts of no more than 450 words, suitable for a 15-20 minute presentation, should be sent as an email attachment to Professor Ariane Schwartz (aschwartz@humnet.ucla.edu). All persons who submit abstracts must be SCS members in good standing. Since the abstracts will be judged anonymously, please do not identify yourself in any way on the abstract page. Proposals must be received by

March 15, 2015

.
Powered by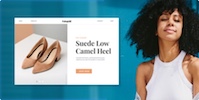 Create your own unique website with customizable templates.